Byline : Jessica Michault
Photo : Willy Vanderperre
Change is in the air at Dior. An announcement is expected any day now, revealing the name of the new designer for the brand's womenswear collections. But on Saturday the only Dior anyone was taking about was the fiery Dior Homme collection that Kris Van Assche presented alongside a massive « Lite-Brite » swirling rollercoaster fun fair set.
The hot-headed lineup was filled with in-your-face post-punk anarchistic outfits that made dressing like a troublemaker a very tempting subversive substitute to more traditional menswear fare. The edgy energy of a classic gray suit covered in red scaring threadwork or perforated into submission by silver grommets, not to mention the assortment of iconic trench coats tricked out with piercing-like metal rings, pointed to a designer who is still willing to risk it all on a concept he believes in.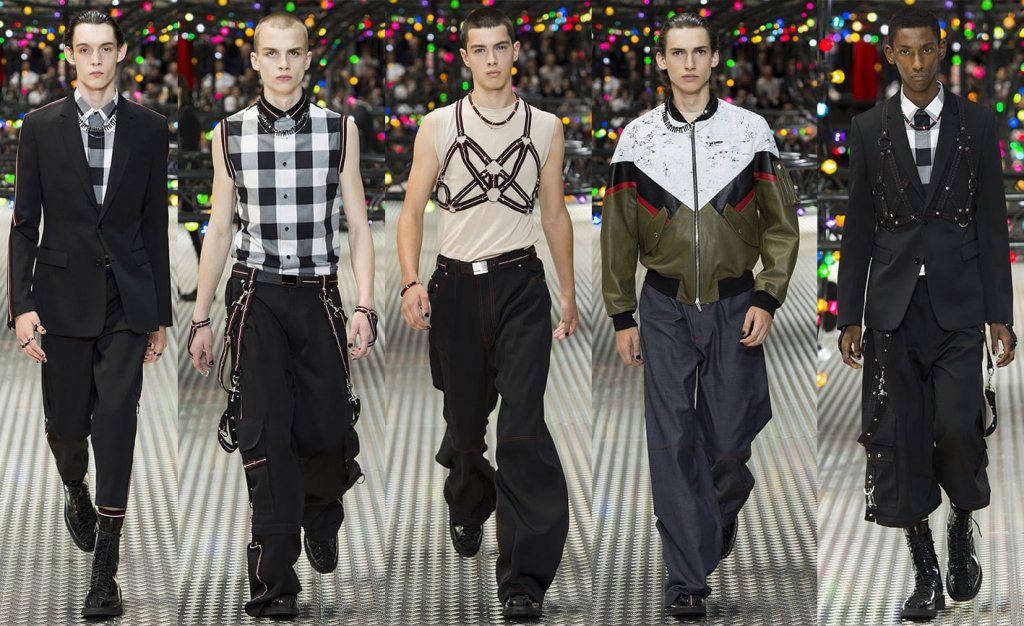 Dior Homme spring-summer 2017
The reason that Van Assche's collection worked so well was because no matter how rebellious his inspiration was, the tailoring talents of his in-house atelier and the use of high-quality fabric was just as visible on the catwalk. The quality of the handiwork that went into the metal harness vests, suits lashed with hanging lacing and patchwork-effect pants that mimicked bathroom tiles was impressive. There was precision and determination in the execution of each piece that made it impossible not to recognize that the garments were undeniably luxe.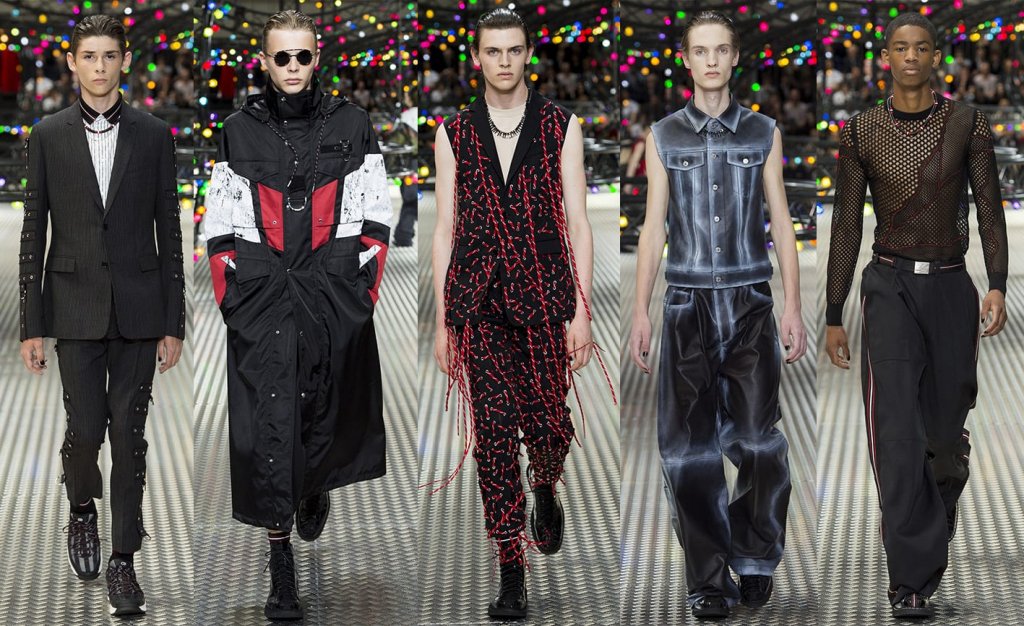 Dior Homme spring-summer 2017
As actors Robert Pattinson, Michael B. Jordan and Hopper Penn, as well as singer A$AP Rocky, watched from the front row, Kris proved with each sharp and strong look that his passion for his craft hasn't faded. The clothing in the show demanded your attention and would not let you out of its grip until it had convinced you that every luxury brand needs a violent wake-up call from time to time. This collection was indeed a jolt from a house like Dior Homme, which made it all the more exhilarating.
[ess_grid alias= »antidote-home2″]
Les plus lus
lire la suite
Les sons de la semaine : Christine and the Queens, Jorja Smith, Lolo Zouaï, Mahalia et JMSN